Docking Stations and Port Replicators: Not So Different Than You Think
Not too long ago, docking stations and port replicators had clear differences. These two work platform options had different functions in the company. However, innovations in port connector technology have narrowed the gap between them. Understanding these differences and the user situations they support is important for making a smart purchase decision. Searching for "laptop…
Not too long ago, docking stations and port replicators had clear differences. These two work platform options had different functions in the company. However, innovations in port connector technology have narrowed the gap between them. Understanding these differences and the user situations they support is important for making a smart purchase decision.
Searching for "laptop accessories near me?" Look no further than Laptop World! We offer a wide range of high-quality laptop accessories to enhance your computing experience.
Understanding Docking Stations and Port Replicators
Docking stations work like a central hub, consolidating multiple ports and connections into a single unit. Port replicators are alternative solutions for expanding connectivity options for laptops. They offer similar functionalities as docking stations but in a more compact form. However, you can't power your laptop through this connection.
Docking stations are a good fit for professionals who travel often but also need a desk in the office. The ability to access two monitors, which enhances productivity, is a big selling point for the docking station. However, a port replicator may be a better option if the user is more travel-focused and just needs a spot to access email and other communication tools.
Searching for "laptop accessories near me?" Look no further than Laptop World!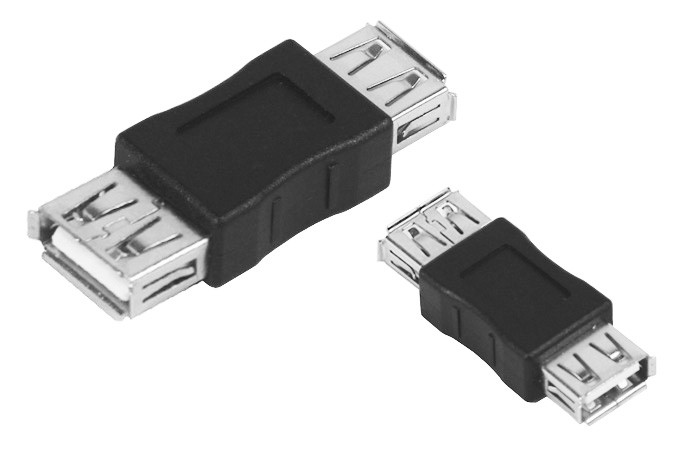 The Arrival of USB-C and Thunderbolt 3
Until 2015, docking stations and port replicators had these well-defined use cases. However, the arrival of USB-C and Thunderbolt 3 connector systems improved the connector technology on laptops. Manufacturers and users have quickly embraced these new technologies. But what's the buzz all about?
USB-C was an upgrade over previous USB connectors. It acts as a universal connector, replacing various USB options available. It enables faster device charging, with power output reaching up to 100 watts (although this may vary across devices), and it supports fast data transfer rates of up to 10Gbps.
Thunderbolt 3 was the initial version of Thunderbolt technology that used USB connectors (same as USB-C). This change allowed for a wider adoption beyond its initial niche in Apple laptops, starting from its launch in 2011.

Thunderbolt 3 supports even faster data transfer speeds of up to 40Gbps. It supports a wider range of protocols, including DisplayPort, enabling a single cable to connect two 4K video displays, whereas USB-C can only support a single 4K display. Moreover, Thunderbolt 3 supports daisy chaining up to six devices.
Thunderbolt can drive power to the laptop, which is an important factor to consider. Also, all these new Thunderbolt setups get software updates and improvements. So, keeping that technology up to date is a big plus. However, USB-C is a good fit for the average consumer with everyday computing needs.
Searching for "laptop accessories near me?" Look no further than Laptop World!
Choosing Between USB-C and Thunderbolt 3
The main difference between USB-C and Thunderbolt 3 connectors is that the latter supports faster data and video transfers. However, remember that you can connect any USB-C device to a Thunderbolt 3 port; the reverse is not true – Thunderbolt 3 devices cannot function when plugged into a USB-C port.
The one-cord setup with USB-C and Thunderbolt docking stations is what users like. That, combined with increased desk-sharing arrangements, is driving port replication sales.
Since Thunderbolt 3 has unique support requirements, organisations must do their homework and have everything in place to take advantage of its advanced features.
There aren't many prebuilt Thunderbolt laptops, so if that's important, it should be clarified right away during purchase consideration. Thunderbolt requires specific processors on the laptop to support higher data speeds and charging.
Searching for "laptop accessories near me?" Look no further than Laptop World!
Merging Technologies
The differences between docking stations and port replicators are becoming blurred as connector technology evolves. In addition, Thunderbolt 3 allows port replicators to run power over a single cable, so it's harder to separate the two workstations. However, docking station manufacturers (typically the same companies manufacturing laptops) are making a stronger case for their products in order to compete with third-party port replicator manufacturers.
With the shift towards port replicators, manufacturers are now offering guarantees of long-term compatibility for their docking stations. Docking stations often maintain compatibility within the same model and manufacturer. Thus, if you frequently upgrade your laptops, you can continue using the same docking station for years without replacing it.
Searching for "laptop accessories near me?" Look no further than Laptop World!
Final Words
Which option is the best choice for you? The traditional scenarios still hold true: docking stations are suitable for office users with multiple peripherals, while port replicators are handy for quick network access in hoteling situations. Companies often have a mix of both options in their offices to cater to different needs.
Port replicators are typically third-party products, so it's important to research and ensure compatibility with your specific laptop and peripheral connections. On the other hand, docking stations are brand-specific and designed specifically for your laptop's requirements, which eliminates compatibility concerns. Additionally, port replicators have a shorter lifespan than docking stations. So, it depends on the company's environment and display requirements.
However, price point, charging capabilities, and monitoring support resolution are important considerations in decision-making.
Searching for "laptop accessories near me?" Look no further than Laptop World!
About Laptop World
Laptop World is your one-stop shop to get your hands on that perfect work and gaming laptop with all kinds of unique specifications. We offer laptops at different price points from well-known brands like Lenovo, Dell, HP, Apple, and Asus. All you need to do is visit the Laptop World store and choose the one based on your budget, required features, and promising technology that suits your taste.